The Story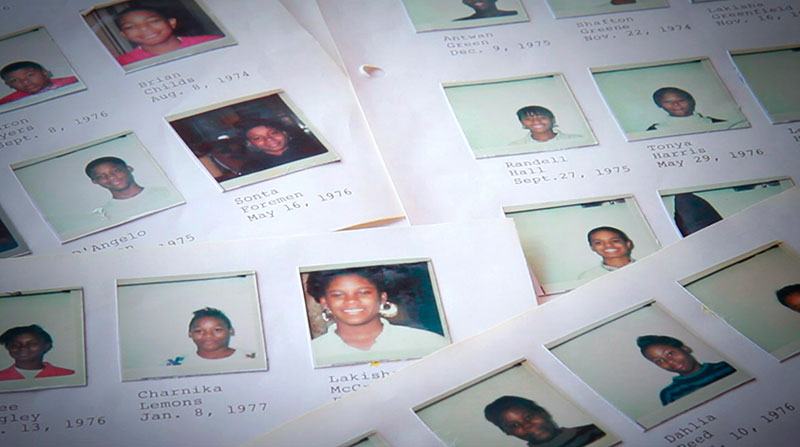 At first glance, some might label Southeast 67 an historical film, but that is far from accurate. The tumultuous and painful events occurring across America are testament to this fact.
Though the students in Southeast 67 came of age two decades ago, the experience of growing up as a person of color in the inner city has changed tragically little. And rarely – never? – are we presented with the intimate opportunity to see the kids' lives evolve into adulthood.
"An urgent message in a twenty year old story…still in the making."
– D.C. Filmdom
The story begins in the late 1980's. Devastated by the arrival of crack cocaine, Washington, DC was our nation's "Murder Capital." Growing up at the epicenter of this violence – in southeast DC – 67 rising seventh graders attending one of the worst schools in the nation were promised college scholarships by area businessman Stewart Bainum through the I Have a Dream program.   It was a simple premise: graduate from high school and receive a college scholarship.
The students were all living in poverty. Hiding in the bathtub to avoid a stray bullet was commonplace. All of the kids witnessed homicides and addiction, and many of their families were destroyed by it. How do you make the dream of college attainable to a kid who doesn't expect to live to his twentieth birthday?
"Go see Southeast 67. Then discuss it. Then share it. There are so many complex issues in education. This film starts to address many."
–Tweet from Filmgoer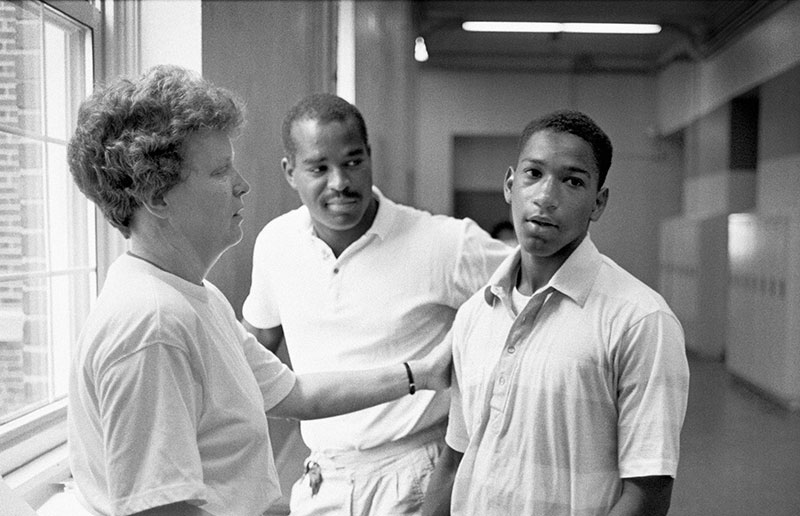 For six years, two dedicated and compassionate educators worked with the students day in and day out. They were consistent. They cared deeply. They adapted and changed as the kids grew older and their needs evolved.
But was it enough?
The Dreamers are now forty years old. Their journeys over twenty years – marked by both triumphs and heartbreak – offer an unprecedented look at the challenges facing kids growing up in poverty, and the role of caring relationships in determining the ultimate trajectory of our lives. It's a window into many of the issues that continue to plague our inner cities. It is an opportunity to thoughtfully begin to address potential solutions.
"Learning what I've learned from this one little program in Southeast, there are real implications for how we in this country can support children who, through no fault of their own, are being raised in difficult situations. All of these outcomes cannot be coincidental. They just can't be. They're so radically different, unfortunately, from the kids who were not in the program."
- Steve Bumbaugh, Educator
Why I Made This Film
I moved to DC, fresh out of college, in the late 80s. I was incredibly lucky that a wonderful producer named Robin Smith took me under her wing. Under her mentorship, I tackled my first film project with a group of students in Anacostia who were also part of the I Have a Dream program. They were only two years apart in age from the Dreamers who are the subject of Southeast 67, their schools in close proximity. For four years, I was regularly in Anacostia with those students, and produced my first documentary called Who's Gonna Sing Our Song?. But the students featured in that film didn't have the same level of support as the Southeast 67 dreamers. Their outcomes closely mirrored those of their peers not in the program: more than half dropped out by high school. I lost touch with the kids over time. But I never stopped thinking about them. I never stopped wondering what could have made a difference in their lives.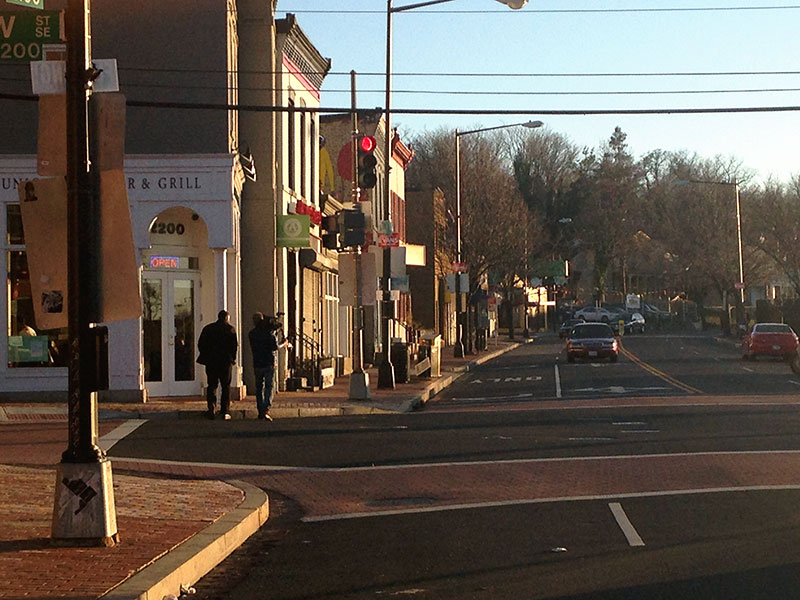 So when the opportunity came to tell this story, I felt like I was being given a gift. It started quite simply. 2014 marked the 20th anniversary of the Dreamers' high school graduation. The Bainum family, who continues to focus their philanthropic efforts on educational programs for underserved kids, wanted to check in with the Dreamers: to see how they were doing, and to hear from them about both the successes and the failures of the program. They asked me to bring a few of those stories to life. The intent was solely to learn what worked well and what didn't. It was not intended to be a feature-length film.
I can pinpoint the exact moment I knew how incredible this story would be. It was at a dinner to launch the project. From the moment the Dreamers stepped in the door, it was clear that what that dinner really was, was a joyful, loud, loving family reunion. I immediately knew that if I were lucky enough to be entrusted with their experiences, I and many others would be changed in countless ways.
And my life has been changed. I have been graced with new friends. I have been inspired by the human ability to persevere in the face of overwhelming despair. I have been amazed by an expansive, generous view of family, and the power of love. My definition of success has been redefined over and over and over again. And each time, it becomes more meaningful.
I hope this story touches you in unexpected and profound ways, too.


Director