Filmmakers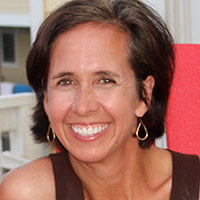 Betsy Cox
Director/Producer/Writer
Betsy's films focus on a wide range of social issues, including poverty, education, domestic violence and healthcare. Her work has aired on PBS and Discovery, and has been featured in museum exhibitions, showcased at galas, served as the centerpiece of grassroots campaigns and broadcast in Times Square and at the Army/Navy game. Over her twenty-five year career, she has received more than sixty awards, including a Capitol Region Emmy for A Call to Care (PBS). In 1997, she founded Betsy Cox Productions which became Red Spark Films in 2014.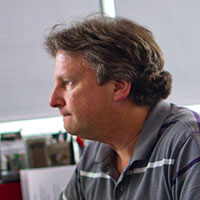 Bob Kanner
Editor
Bob's editing career spans three decades, and includes documentaries for PBS, the History Channel, National Geographic, A&E and the BBC, among others. For eighteen years, he was Senior Editor and Vice-President of Asgard Entertainment, a top Washington, D.C. production house. He has received five local Emmys, and edited the National Emmy Award-winning special, Life on Mars. He was recently inducted into the National Academy of Arts & Sciences Silver Circle.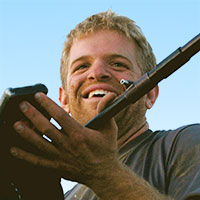 Ryan Hill
Director of Photography
Ryan has filmed aborigines in Australia, child soldiers in Liberia, U.S. Special Forces in Afghanistan and Eskimos whale hunting in Alaska. His work has aired on HBO, PBS and the National Geographic Channel. In 2005, he received the Overseas Press Club's Best International Reporting on Human Rights Award for Border Jumpers (PBS: Wide Angle). In 2011, he earned the Sundance Cinematography Award for The Redemption of General Butt Naked, a film he both shot and produced.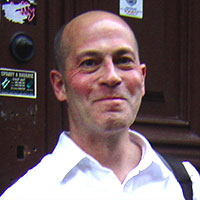 Michael Josephs
Composer
Michael has been composing for film and television for three decades. His original scores have graced programs on Wild Kingdom, National Geographic, HBO, BBC, PBS, NBC, CBS, ABC, The History Channel and many independent productions. He received a National Primetime Emmy Award nomination for Outstanding Main Title Theme Music for the series Thoroughbred, among many other honors.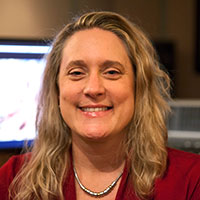 Cheryl Ottenritter, MPSE, CAS
Sound Designer and Re-Recording Mixer
Cheryl is Senior Mixer and Creative Designer of Ott House Audio, an audio facility she founded with her husband in 2006. For over twenty years, she has mixed films for PBS, National Geographic, Smithsonian Channel and Discovery, as well as independent films and national advertising campaigns. She is a member of the Motion Picture Sound Editors Guild, Cinema Audio Society and the Audio Engineering Society.
Additional Credits:
Field Producers
Peter Forbes and Claudia Nye
Photographers
Nancy Andrews/The Washington Post
KK Ottesen
Color Grader
Justin Kanner
Graphic Designer
Toni Jannelli
Additional Camera
Dave Adams
Javier Baliña
Betsy Cox
Barry Hecht
Jeff Hutchens
Rodney Patterson
Nejc Poberaj
Sound Recordists
Greg Breazeale
Brian Buckley
Evan Carter
Brian Garfield
David Girard
Mark Pagán
Ken Pexton
Researchers
Joseph Pattisall
KK Ottesen
Roger Gastman