Archive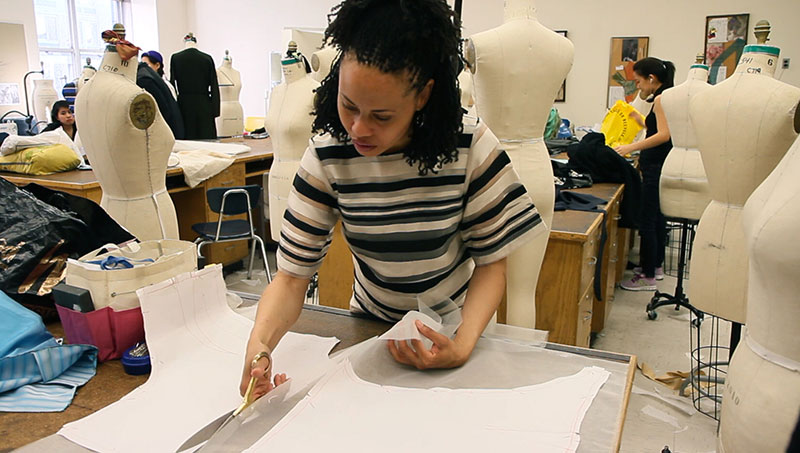 News
25 May 2016 : Washington Post
The cheering sections for Martece Yates on the gymnasium bleachers were cramped on graduation day. There was her husband, dressed in a crisp, gray summer suit. Her two children. Her formerly crack-addicted mother. Her longtime co-workers and friends. Her high school teachers, who were tasked with keeping a young Yates on track for college.
4 May 2016 : AFRO
Washington D.C. has been known over the years by several monikers, "Our Nation's Capital," "Chocolate City," and for an unfortunate period of time, America's "Murder Capital."
6 March 2016 : The Washington Post
Steve Bumbaugh didn't know his star student's mom was a crack addict.
27 January 2016 : DC Filmdom
Betsy Cox delivers an urgent message in a twenty-year-old story...still in the making.
4 January 2016 : Picture Lock Show
Host Kevin Sampson talks with one of the educators in the film 'Southeast 67,' Steve Bumbaugh.
6 November 2015 : Virginia Film Festival Podcast
A brief interview with 'Southeast 67' Director Betsy Cox.
4 November 2015 : C-Ville Weekly
Personal stories define the documentary 'Southeast 67,' directed by local filmmaker Betsy Cox.
1 November 2015 : Whurk
Bringing out the best of Virginia filmmaking plus a chance to rub elbows with Hollywood stars? Now that's movie magic.
25 June 2015 : The Frederick News-Post
There were only three ways to escape the reality of Anacostia, it seemed: drugs, death, or incarceration. Or, in the case of 67 students of Kramer Middle School, a novel idea: education.
16 March 2015 : Reel Film News
Curious to know more about the documentary, I sat down with the film's director, Betsy Cox, to chat further about the documentary's subject matter, an issue which is still poignant today.
27 February 2015 : Washington Post
Previously unseen footage of Anacostia in Betsy Cox's "Southeast 67" calls to mind what it was like to come of age during that era.
25 February 2015 : Greater Greater Washington
In 1988, a DC philanthropist promised a group of low-income 7th graders in the Anacostia neighborhood that he would pay for their college educations. What's happened to the kids since then shows that the presence of a caring adult can alter a child's life trajectory.
24 February 2015 : The Atlantic's CityLab
In 1991, the year Tenille Warren entered high school in Washington, D.C., the city's homicide rate peaked. Her southeast neighborhood of Anacostia was center stage for that violence, which played out against generational cycles of poverty, addiction and incarceration.
23 February 2015 : Picture Lock
"Southeast 67" is a documentary that speaks to the power of education, altruism, hard work and love.
13 February 2015 : McClatchyDC: Watching Washington and the World
When the "I Have a Dream" program promised free college tuition to 67 middle schoolers in Washington DC's Anacostia neighborhood, organizers thought it would be a success. A new documentary "Southeast 67" looks at how many students struggled to make sense of the dream of college.
29 August 2014 : The New York Times
At the corner of Seventh Avenue and 27th Street, Tenille Warren waited impatiently for the light to change. She swept under the purple welcome banner into the Fashion Institute of Technology's industrial-looking building, raced upstairs to her class and slid into the front row beside a mannequin dressed in a Lululemon jacket. This was no time to be fashionably late.
7 August 2014 : The Washington Post
Let's go back 25 years — D.C. 1989. The city had just become the nation's murder capital. The FBI was about to spring the infamous crack cocaine sting operation against then-Mayor Marion Barry. And President George H.W. Bush gave a speech holding a bag of crack cocaine sold to undercover drug agents by a teen dealer in the park outside the White House.
24 February 2014 : ProviderNation
Last week, we dipped the flag in salute to Mr. Stewart Bainum, the founder and longtime chief of Manor Care. We hit all the usual notes that you'd expect in an obit: hard-scabble youth, hard work, pioneering spirit, rise to the top, personal generosity, etc. What we didn't tell you is just how deep his generosity went. And we didn't tell you that someone who knows his generosity best is AHCA/NCAL's own Martece Yates.